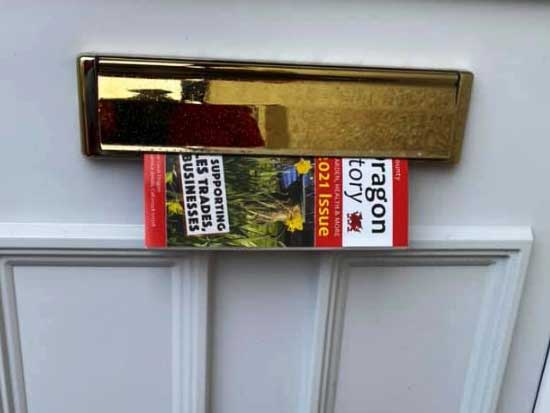 Letterbox Delivery plus Digital Versions
Dear householder,
throughout the year households in Conwy, Anglesey and North Gwynedd regularly receive copies of our hand delivered GPS tracked North Wales magazines. Royal Mail also deliver Local Dragon magazines to postcode sectors in Denbighshire, Flintshire and around the Cheshire & Wirral borders. We include the current postcode sectors on the individual front covers. Over 50% of households in many towns and villages North Wales, Anglesey and the Cheshire & Wirral borders regularly receive Local Dragon Cheshire magazines throughout the year with a guaranteed delivery by Royal Mail.
Keep it handy!
If you can't find your latest copy, we put extra copies in a couple of public pick up points such as the Bay View Shopping Centre in Colwyn Bay and the White Rose Shopping Centre in Rhyl. Or you can search the digital magazines on this page to find the local trade or service you need. Look for the North Wales magazine, Wirral or Cheshire magazine that's nearest to your home. We have nine separate area titles to choose from.
Business Owners: The Local Dragon North Wales magazines and Local Dragon Cheshire & Wirral magazines offer high quality advertising in the regions we cover. Please get in touch if you'd like to find out more about being included in any publications on this page.
---
Householders: Please check credentials whenever purchasing goods & services.
---
Latest Editions
SPRING 2022 DELIVERY CAMPAIGN
SPRING 2022
Anglesey & North Gwynedd
Conwy County
Denbighshire Coastal
Flintshire
Flint, Greenfield, Holywell, Mostyn, Trelogan, Pentre Halkyn & Gorsedd
Flintshire
Deeside – Queensferry, Mancot, Sandycroft & Connah's Quay
Flintshire
Ewloe, Buckley, Hawarden, Pontblyddyn & Pontybodkin
Cheshire Border
Broughton, Saltney & Rural
ANNUAL PUBLICATION Quarry Villages Community Handbook 2022 Edition
Cheshire Border
Ellesmere Port, Whitby & Overpool
TO ADVERTISE YOUR BUSINESS
YOU CAN TALK TO US ON 01248 511218
The Wirral
Bromborough, Eastham & Raby
---
Do you have a business you'd like to advertise? Get in touch to find out more about our professional letterbox deliveries in one or more of our six different magazines in North Wales or any of our three magazines in Cheshire…
Every 2 months Local Dragon publish and deliver new magazines across North Wales. We also publish and deliver magazines on the borders of Cheshire and the Wirral. We also print spare copies for a small number of outlets where the public can pick them up, but our magazine distribution is very much focussed on household deliveries because we know this gives advertisers the very best responses, with no returns or wastage. We use a combination of Royal Mail and our own team of distributors deliver the magazines through thousands of household letterboxes.
In Anglesey, North Gwynedd and Conwy our GPS tracked team deliver to selected households within the counties..
For seven other magazines, we contract Royal Mail to deliver through household letterboxes. For each of our seven Royal Mail delivered areas on the front covers we include the postcode sectors we're currently delivering to. Royal Mail are contracted to deliver to almost every household property within those chosen postcode sectors for that delivery campaign. Your advert reaches almost every household in those specific postcode sectors – and more – in the area you choose. Our Royal Mail areas are one area called Denbighshire Coastal, three in Flintshire in North Wales, and three more situated on the Cheshire and Wirral borders near Chester, Ellesmere Port and Overpool.
Royal Mail door to door deliveries have done extensive research into how householders respond to letterbox promotions.
According to their research, 92% of people receiving letterbox promotions read them.
Letterbox deliveries also drive people to your website. Royal Mail report 59% of people visit a website after receiving marketing, such as the Local Dragon community magazines, through their letterbox.
Most importantly, Sales Increase with letterbox deliveries. The research done by Royal Mail suggests that 69% of people are prompted to make a purchase from marketing information they receive through their letterbox.
Click Here to access the latest research information from Royal Mail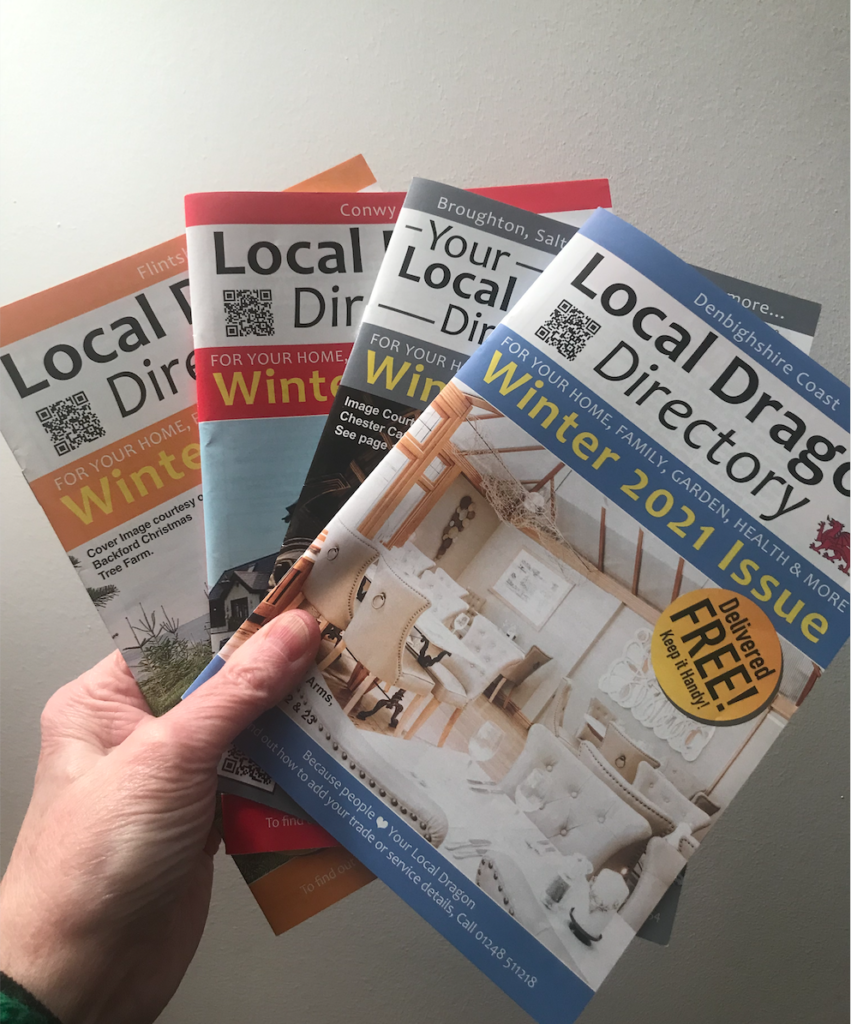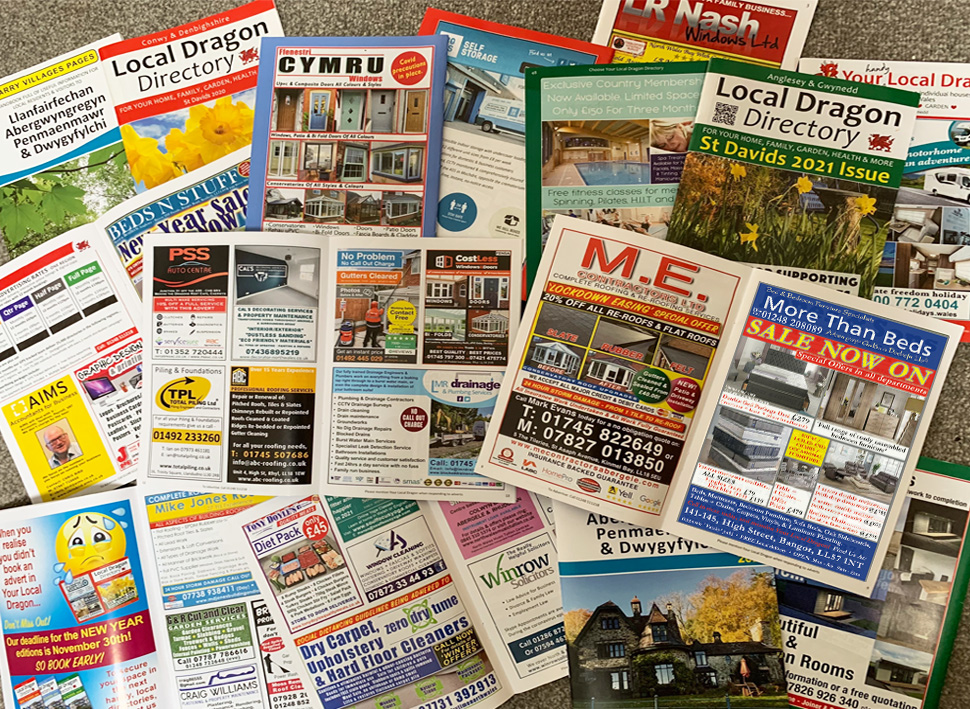 What advertisers and residents say about us…