Whether you need more people Googling your business, visiting your social media pages, browsing your website, more 'word of mouth' referrals, or you simply want people to remember you're still in business, We're here for you…

Minimum booking = 2 months
Lower monthly rates with 6 or 12 month bookings
Choose 2 areas & get a 3rd area FREE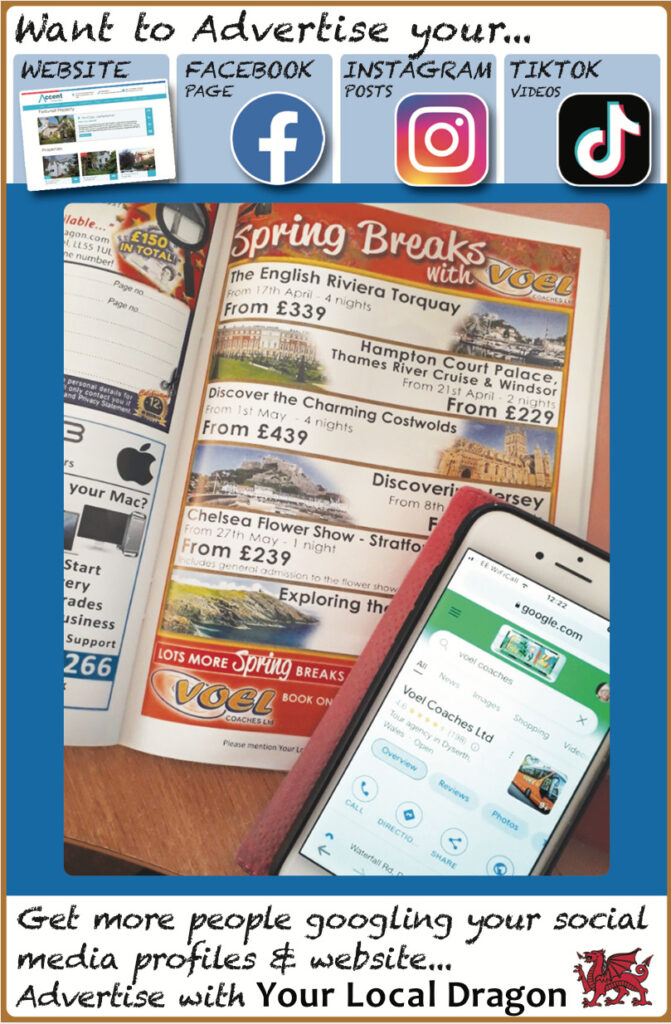 If you're looking to advertise to people in the towns and villages of North Wales, Wirral or Cheshire borders, here's why our advertisers love what we do:
We let people know you're open for business
People automatically Google your business to find out more, prompted by your ad in Local Dragon.
Whether you're too busy, or not busy enough, a small ad helps maintain brand recognition
Target towns & villages that suit your business
Professional GPS tracked delivery PLUS business & supermarket Self Select
Regularly reach householders in North Wales, Ellesmere Port or West Cheshire.
Option to swop your target area(s) every 2 months
First design FREE
Generous discounts for multiple areas &/or longer bookings
Min. booking is 2 months (1 complete delivery campaign)
Ads from as little as £14 per week – it's not worth not being in it!
Sizes & Technical Information
Your first advert design can be created for you FREE of charge.
Because we are experts at designing advertising that works, after a short conversation with you, we can usually write & create an eye-catching design that you'll love – and that works!
However, if you're a whizz with design and would rather DIY your advert needs to fit these print specifications …
Please supply completed artwork as a high resolution PDF file (press optimised) with fonts embedded, or as a PSD, TIFF, EPS, JPEG (CMYK 300dpi) Please use a 3mm bleed on Full page ads. We don't use Microsoft Publisher other publishing file formats.
1/8th Page Advert (6cm wide x 4.5cm tall)
A Quarter Page Ad (6cm wide x 9cm tall)
A Half Page Ad (12.5cm wide x 9cm tall)
A Full Page Ad (12.5cm wide x 19cm tall)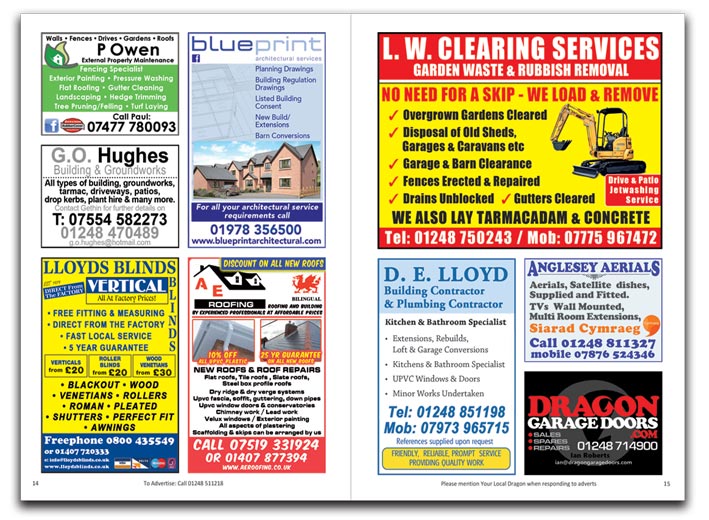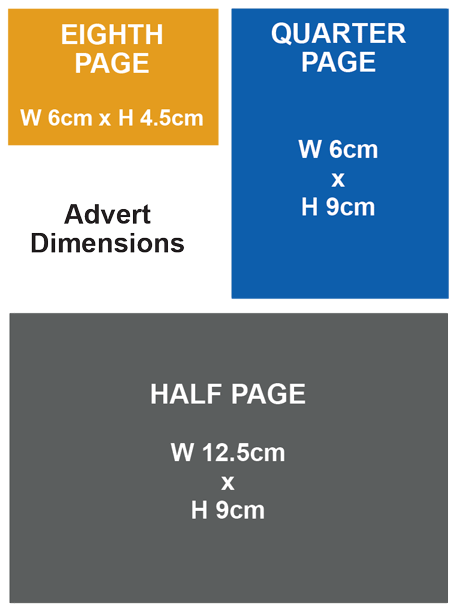 ---
Find Out More or Book Your Advert
To find out more about how to advertise in any of our North Wales & Cheshire magazines, or to make a booking, please add your details below and we'll get in touch with you:
Local Dragon magazines offer professional house to house distribution of your advertising messages, PLUS checked & refilled public pick up points. The best of both options!
Our aim is to get your name in their brain!
Repetition helps build reputation…
Advertise to places local to you, to reduce your fuel costs.
Ask about our buy 2 get 1 FREE offer.
We deliver to selected homes PLUS high footfall outlets .
The best of both distribution options!
Reach your potential customers with Local Dragon.
Local Dragon magazines are currently delivered to selected homes across Anglesey, North Gwynedd, Conwy, towns & villages in the Denbighshire coastal area, Flintshire, the Cheshire Borders and around Ellesmere Port. Our distribution teams deliver to selected homes and we also place self select copies in high footfall outlets for people to pick up. To check the areas, towns and postcodes we can help you to reach throughout the year, please click the button below and choose the best area for your business from the drop down menu for expanded details.