Local Magazine Advertising near Rhyl & Prestatyn
Welcome to Local Dragon's Magazine Advertising Service in the Denbighshire Coastal Area, including Rhyl & Prestatyn
Are you a business owner based in Denbighshire looking to showcase your products or services to Rhyl and Prestatyn ? As a trusted local magazine advertising local businesses to residents in Denbighshire, we can help promote your business effectively.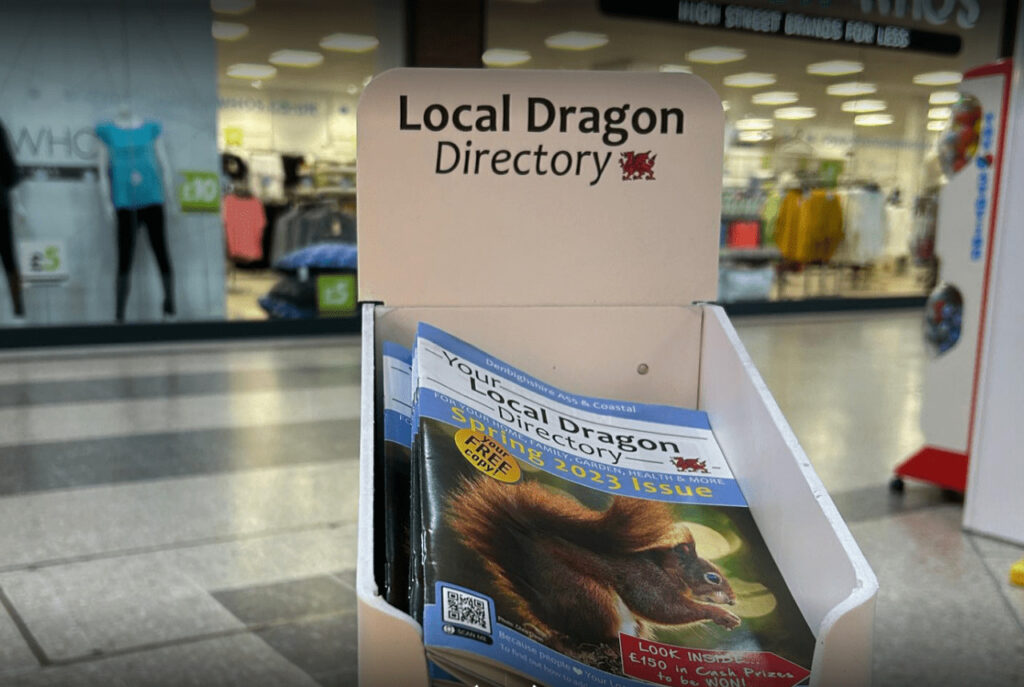 Why Choose Local Dragon for Your Local Magazine Advertising in Rhyl & Prestatyn?
Strong Understanding of The Region: We understand the economy and market in the Denbighshire coastal region and our adverts capture the attention of locals as well as tourists. we can help you reach a wider audience if you are a local trades person or run a restaurant, shop or attraction in Rhyl, Prestatyn and other towns in Denbighshire.
Expert Advertising Services: We can write & design your advertisement for you. By asking a few questions and finding out more about your business our team will come up with a tailored advert to promote your business. We have an experienced team – a copywriter and a designer who know how to create good adverts that simply communicate your services to your potential customers.
Targeted Reach: Local people like to use local businesses, but they don't always realise what's right on their doorstep! The Local Dragon magazines help to give local residents a good variety of local trades and services to contact when they need help with a project. Householders get to know your brand, your logo and what you offer, so that when they need a job doing your business is at the top of their mind. They'll find you first in the Local Dragon, and then they'll check out your website and facebook page to find out more
With the Denbighshire Coastal magazine as well as Rhyl and Prestatyn we actually reach householders from Gronant to Llanddulas, including some inland towns such as Rhuddlan St Asaph and Bodelwyddan.
Magazine Distribution in Rhyl & Prestatyn
We hand deliver to thousands of houses on pre-selected routes plus 'free to pick up' displays in high-footfall outlets and supermarkets across the region to maximise reach. As well as Rhyl and Prestatyn there are a number of towns and villages where residents can access our Denbighshire Coastal magazine including:
Rhyl
Prestatyn
Abergele
Rhuddlan
St Asaph
Bodelwyddan
Llanddulas
Kinmel Bay
Prestatyn
Meliden
Dyserth
Get Started with Local Dragon's Local Magazine Advertising Service Today!
Our local advertising allows you to directly connect with householders in and around Rhyl and Prestatyn. If you have considered the value of magazines or newspapers to boost your brand awareness, contact Local Dragon today! We can create a professional advertisement for your business that will be noticed locally in order to increase local enquiries to your business. Don't hesitate to contact us for local advertising!
Phone: 01248 511218 | Email: directory@yourlocaldragon.com