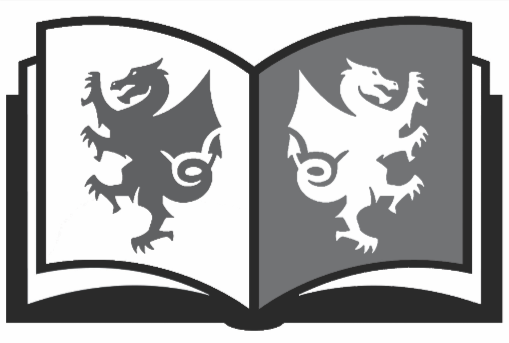 A few things you might be wondering about…
How often do the directories go out?
Our directories are distributed within a 6-7 week distribution cycle covering two calendar months, targeting households six times per year thanks to our hardworking GPS tracked teams and the professional Self Select supermarket distribution service
What if I advertise in more than one Magazine?
If you choose 3 magazines it's 33% off all three, which is the equivalent of Buy 2 get 1 free. Visit our Advertise With Us page to check out our prices.
What's the minimum booking I can make?
The minimum is two consecutive months and we invoice this in 2 x monthly instalments per campaign. This covers all the print and distribution over the 2 month publication cycle. Most advertisers choose 6 or 12 months to benefit from lower prices and all year round results. The most popular choice is a quarter page on a 6 month booking.
How many homes do you deliver to?
Over every 2 month distribution campaign we distribute over 100,000 copies of directories across North Wales and the Cheshire borders. Some of our areas get more books per area because they are more established.
GPS Tracked & Self Select
In Anglesey/Gwynedd, Conwy, and Denbighshire (3 regions) our own team of mature GPS tracked delivery people deliver to households plus we have Self Select pickups in supermarkets and high footfall places. In Flintshire and the Wirral we use a professional company who run a GPS tracked distribution team.
How can I be sure that the directories will be delivered?
GPS Tracking lets us know where and when our teams are delivering. This gives us a high level of quality control so that you can be sure that the directories are being distributed exactly when & where they should be. Many of our distributors are keen walkers and use their Local Dragon deliveries as part of their fitness regime! They get paid to keep fit! We contract them to deliver to all the household addresses within the postcode sectors we choose. The Self Select copies are placed in supermarkets and we do spot checks to ensure they are easily available for public pick up. Any left overs are placed into other outlets but this rarely happens because our directories are so popular
How do I know which size advert is right for my business?
Choosing the correct advert size depends on your average sale value (ROI), your budget and your business type.
1/8th Page Advert (6cm wide x 4.5cm tall) is suitable for a small business wanting to have their contact details handy month after month over the long term such as a 'One Man Band' tradesman
A Quarter Page Ad (6cm wide x 9cm tall) is great for someone who is self-employed or maybe employs one other person, who needs to attract enough regular enquiries to maintain their small business.
A Half Page Ad (12.5cm wide x 9cm tall) is ideal for a small business with regular client retention- such as a beautician or restaurant- or who offer services such as carpet supply & fit, or garden landscaper who wants exposure in the area because they employ staff and they want a relatively high response rate.
A Full Page Ad (12.5cm wide x 19cm tall) is great for a medium business wanting high exposure or for businesses with high transaction values such as kitchen installers, builders, and double glazing services.
Prime Pages ( Back, Inside Front & Back , Pages 3, 4, 5, 6, 7,8, 9, 10, 11 and Centre Pages) are for giving your business high exposure and excellent brand recognition.
How much is it?
We offer various packages and sizes. Please visit our Advertise With Us page for details or call 01248 511218 to discuss your individual requirements.
I don't know how to make an advert- can you help?
Don't worry iwe can create your advert FREE! If you don't have a logo or any idea about what to put on an advert. We've been designing effective adverts for many years so we can design a great advert for you! We proof it to you and you check it and approve it before it goes to print.
We know how people use our publications and how to create adverts that work specifically within our magazines. After you've booked your advert the design is included in the price. You can send us your business card or give us precise details if you prefer – or you can simply guide us to your website or Facebook page, and we'll do the rest! We might just need you to send an image or two if you've chosen a larger sized advert.
Yes, as long as you provide your correct email address we'll send it to you for approval.
How do I pay for my advert, and what are the payment terms?
Our advertised rates assume you set up an automatic direct debit which is set up at the time of booking. This reduces paperwork and makes life easier all round. If you pay by card, bank transfer or cheque please ADD £18pm to the advertised rate card.
Our standard payment terms are 14 days from invoice date.
These are just a few of the most common things people ask us and we know this website may not cover exactly what you wanted to know about our services. We're friendly dragons, so just give us a call or drop us an email – we'd love to hear from you…